Kieren Thomson
THE NEW MUSIC SHOW 7-10PM - SUNDAY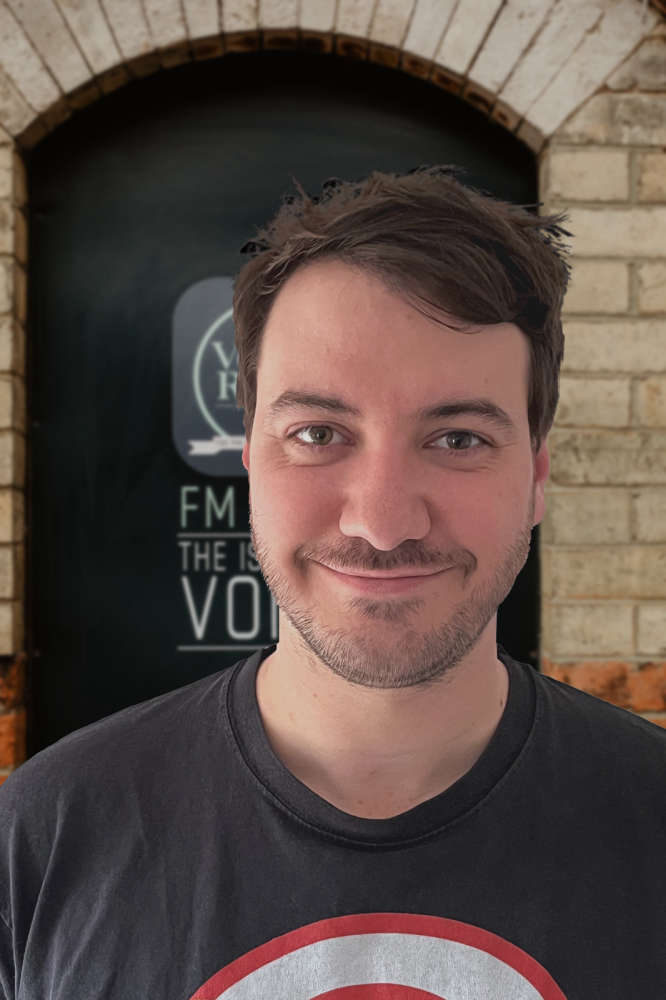 Kieren has been at Vectis Radio for seven years now, and in his time he has hosted a range of music-based shows, from Toe Tappin' Sundays to regular slots on the daytime schedule.

Since 2015, Kieren has been the presenter and curator of The New Music Show: the only programme on the island dedicated to 100% new tunes, and a show he put at the forefront of his MA Radio Production studies. He graduated from Bournemouth University in 2016.

His love for finding new music and playing it to people is what got Kieren into radio in the first place, and this is a show where he can share all the fantastic new music from acts you may be aware of - but equally may not. He?s also the Isle of Wight?s biggest Busted fan.

When not throwing new music at you, Kieren enjoys motor-racing, garlic bread and telling people about the time he met Colin Firth in a Tesco Express. ?Not bad for a boy from Brading!? Ian Mac ?Kieren?s lack of any discernible form of talent will probably stand in the way of him becoming a renowned artist one day.? Mrs Faber, Year 9 Art Teacher.