Robert Clark
CHIP'S DANCE HALL SHOW - 6-7PM - SATURDAY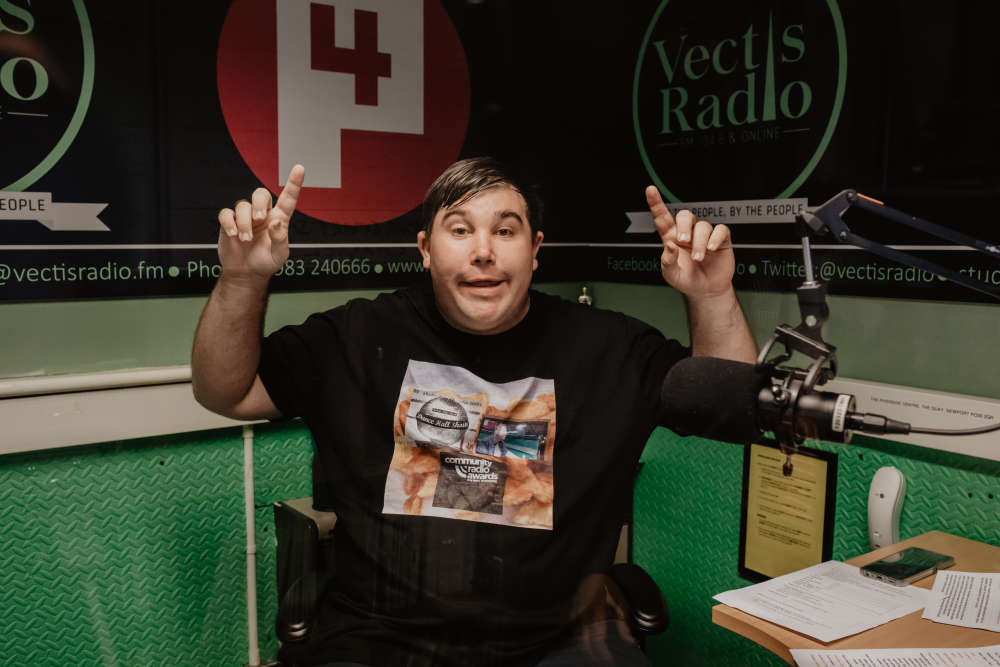 Robert Clark AKA Chip was one of the first students on the Vectis Radio 4P's Project and recently The new Adult learning course. He lives in Arreton after moving from the Midlands in 2004.

He is a keen supporter of Coventry City and Manchester United. He got the nickname 'Chip' very early in his time at Vectis Radio because he kept chipping into people's conversations! Robert now presents 'The Friday Afternoon show between 1-4 pm with his Dad Neil AKA Spud and 'The Chip Dance Hall Show on Saturday nights from 6-7pm. Robert loves dance music (A LOT).

He loves listening to Trance, Electric Dance Music and Christian dance music chip presented DJ sets in 2017 he did a DJ set at the Bestival on the Bollywood stage, One Life Festival, IOW Pride on the Wave 105 stage plus opened up the first Revamp Festival. On the 9th of March 2020 Chip stared in a BBC Inside Out documentary on the TV it was on the same night as his favourite TV program This Country Chip has done massive interviews with the likes of Annie Nightingale, The Chuckle Brothers, Robert White Comedian, music group Foor, street dance troupe, Flawless, Nadia Rose British rapper and Jamz Supernova.